Several high profile court cases in the Citrus County continued Monday to make their way through the legal system.
The Dunnellon man arrested in connection with the death of a bicyclist Feb. 8, 2020, saw his case continued during a status hearing Monday before Citrus County Circuit Court Judge Richard Howard. The 36-year-old Robert Franklyn Crabb was issued his next hearing for Feb. 8, 2022.
Crabb's lawyer, Joshua Houston, told Howard that he just took over the case October 2021 and still needed time to meet with witnesses. Houston is Crabb's third attorney on the case.
Crabb is charged with leaving the scene of an accident involving the death of a cyclist.
According to his Florida Highway Patrol arrest report, Crabb is accused of driving a Toyota pickup that struck 37-year-old Michael Todd Gilkerson as he rode his bicycle west on County Road 488, also known as Dunnellon Road, Crabb is also charged with careless driving, failure to report information about an injured person, failure to report an accident resulting in injury or death, and having an expired vehicle registration.
Crabb was dining with an off-duty Citrus County Sheriff's deputy shortly before the crash occurred, according to records.
The deputy told FHP that Crabb was drinking beer, but he didn't think Crabb was impaired. They both left a Dunnellon restaurant at the same time in separate vehicles with plans to at the deputy's home.
The deputy said he was driving on Dunnellon Road when he saw the bicyclist riding west on the outside portion of the westbound travel lane, according to records. He called Crabb to warn him of a bicycle riding along the road without lights, the report states.
According to the report, the deputy's call occurred at 7:43 p.m., the same time of the crash as recorded by video surveillance cameras from a nearby business.
The deputy said that Crabb did not come to his house after dinner as planned.
The deputy said he went to Crabb's house, where Crabb said he struck a tree on Dunnellon Road, but didn't know where.
After Crabb borrowed the deputy's vehicle to drive to an auto parts store, the deputy called an officer who was on the scene assisting in the fatality investigation to tell him he thought Crabb may be involved, the report states.
Crabb's arrest report accuses him of purposely crashing his car after the hit-and-run to cover up the damage caused when he struck the bicycle.
Crabb's criminal history shows prior felony and misdemeanor cases involving leaving the scene of an accident.
In 2016, he was arrested on a felony charge of leaving the scene of an accident where there were injuries. According to court records, he entered a pre-trial intervention program and the charge was dropped.
In 2018, Crabb was again charged with leaving the scene of an accident, a misdemeanor. He pleaded no contest, the judge withheld adjudication, and Crabb was fined, court records show.
Crabb was also on probation for a June 2020 felony charge of fleeing a law enforcement officer on a boat. Reports said an officer stopped him for speeding a Jet Ski through a manatee zone, and Crabb took off speeding through King's Bay until the officer found him onshore and arrested him.
• Also Monday Howard granted attorney Christopher Blaisdell's request that his client, Kristin Ashley Jarvis, not have to be present during following hearing updates.
But Howard said he wanted Jarvis' telephone number and Jarvis best answer within three telephone rings.
Jarvis is the Citrus County Renaissance Center employee accused of paying a student of the Lecanto school to have a sexual relationship with her.
The 36 year old is charged with human trafficking of a child under 18 for commercial sexual activity, being an authority figure and engaging in sexual conduct with a student, sexual activity with a minor, traveling to meet the minor, and contributing to the delinquency of a minor.
According to records Jarvis' alleged relationship with the then-17-year-old boy started in late November 2018 and ended in mid-January 2019, after her fiancé found out.
At the time, Jarvis was a paraprofessional at the Renaissance Center, a schooling program for 5th-12th-grade students who've been expelled from the Citrus County school system.
Also in Howard's courtroom, the Lecanto man accused in September of shooting at a resident after he had just burglarized the victim's Lecanto home, saw his case move forward.
Jim Ray Creech's lawyer Charles Vaughn, told Howard that he and prosecutors were near reaching a resolution in the case.
Creech is charged with burglary of an unoccupied home, aggravated assault with a deadly weapon without intent to kill, improper exhibition of a firearm, and damage to property.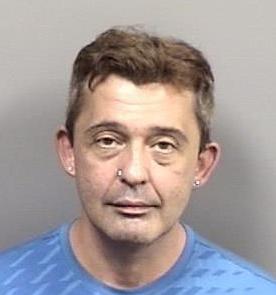 Also in court, a man accused of injuring his victim with a sword saw his case move forward.
Joseph Arnold Kingman, 57, faces charges of aggravated battery with a deadly weapon.
According to July 2021 arrest records, Kingman initially told arresting Citrus County deputies the victim had come into his home and tried to steal food. According to the report, Kingman and the victim got into an argument over the theft and Kingman retrieved a sword from inside his home and struck the victim on his back as the victim was trying to flee.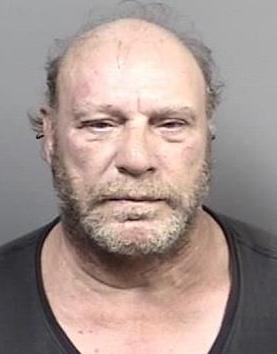 According to the report, the victim told a different story.
The victim told the deputy he didn't know Kingman but met him earlier that evening in a bar. According to the report, the victim was homeless and Kingman offered to let the victim stay at his residence.
The victim told the arresting deputy that the two sat on the front porch and talked, according to the report. The victim went on to say that Kingman approached him with a long sword and pointed it at them when Kingman asked, "Do you wanna die tonight?"
According to the report, the victim said he was afraid and turned to run away, but not before Kingman swung the sword and hit the victim on his back. The victim was taken to a local hospital.
The arresting deputy said he found blood spatter in the room that the victim said the two sat and talked, according to the report.
The deputy also reported finding a Katana sword. The sword was traditionally used by samurai in feudal Japan.
According to the report, the deputy reported that Kingman appeared to be intoxicated.
Also in court, a 71-year-old Beverly Hills man received a new Feb. 8, 2021 status hearing date.
Morris Randel Kinser Sr. is charged with sexual battery of a person with a mental defect.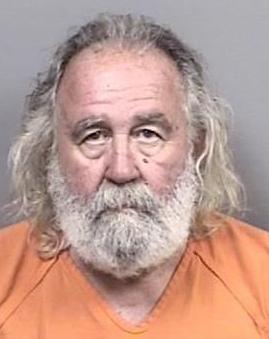 According to the arrest report, a witness told arresting deputies that they say Kinser engaging in intercourse with the adult victim. Deputies were told the victim has a diminished mental capacity, according to the Citrus County Sheriff's Office.
Also in court a Beverly Hills man charged with sexual battery involving physical force received a Feb. 8 continuance.
His lawyer, Brian Trehy, told Howard he was recently appointed to the case and needed time to speak with witnesses.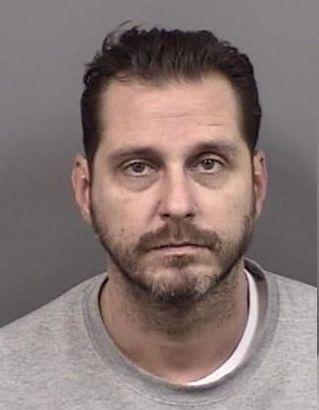 Anthony Reed, 41, was arrested Dec. 4, 2020 after being accused of sexually abusing and restraining an 18-year-old woman with the help of another man October 2020 while she was cleaning Reed's home.